Cypriots priced out as Israelis, Russians eye properties in coastal city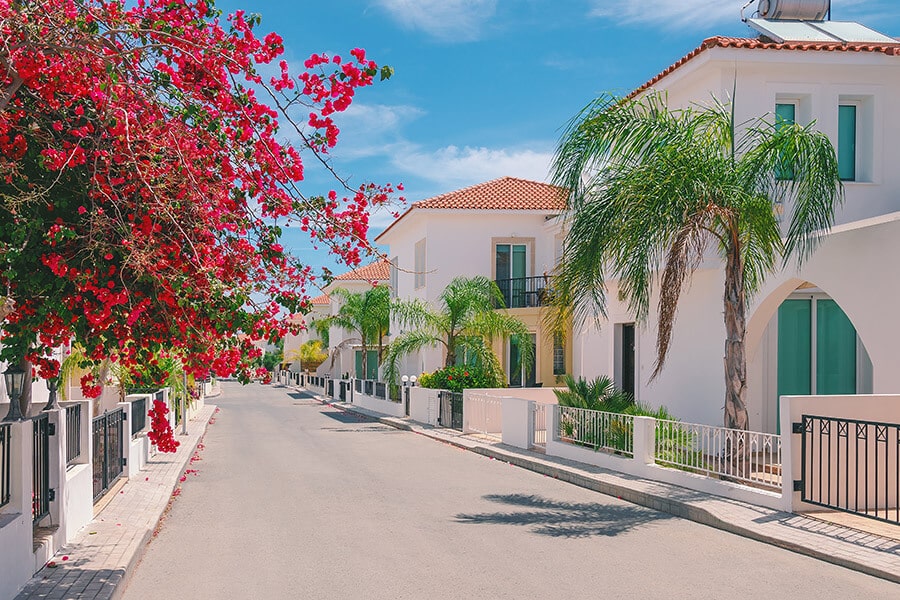 In Cyprus's southern coastal city of Limassol, Russian and Ukrainian firms fleeing wartime conditions, and Israeli investors betting on real estate, have driven prices up and local residents out.
Eleni Constantinidou is one of them, pregnant when her landlord terminated her lease. Unable to find an affordable place in her hometown, the Cypriot was forced to move in with her parents, husband and child in tow.
In 2016, it cost her 400 euros ($438) to rent a beachfront apartment in Cyprus's second city where about 176,000 people live.
Now, rent is "1,500 euros at a minimum for a two-bedroom apartment," she told AFP.
"Nothing is accessible for Cypriots anymore. The owners know this, and they are only looking for foreigners," said Constantinidou, who is in her 30s.
By comparison, in the capital, Nicosia — inland and without a Mediterranean view — a two-bedroom semi-detached ground floor unit can still be rented for around 650 euros ($712) a month.
But Limassol — often nicknamed "Moscow on the Med" — has long been a magnet for Russian speakers.
In February 2022, as Moscow began its invasion of Ukraine, fintech companies began pulling out of the two warring countries and neighboring Belarus.
Many settled in Limassol to take advantage of the favorable tax environment in Cyprus, and with the lucrative industry came a new class of moneyed professionals.
In May, Russian-language communications company Vestnik Kipra's site counted 3,000 new IT specialists on its roster, a number that has only grown since.
As for Ukrainians, Limassol Mayor Nicos Nicolaides estimated more than 10,000 moved to Limassol since the war, "which is quite a big number."
Dmitri Leonov, who works for a fintech company and relocated to Cyprus from Moscow before the invasion, said the average salary in the sector is 5,000 euros ($5,476).
"So, for them, paying 1,500 euros for rent is not a problem," he told AFP. "It had a quite deep impact on the real estate market."
Limassol Mayor Nicos Nicolaides sitting in his office in the coastal Cypriot city. He himself used to pay 1,500 euros ($1,643) for his apartment. Then the landlord said the rent was rising to 2,000 ($2,190) euros.
The young father said he was "very lucky" to find another apartment within his budget, considering "more than 60 people" had applied for it.
'Way too much!'
Rent in Limassol has surged by 23 percent in a single year, according to Ask WiRe, a Cypriot real estate market analytics startup.
By comparison, it says rent in Nicosia went up 14 percent.
According to Marios Constantinou, head of property agency QuickLets, that increase has attracted "investors from Israel, who consider Cyprus a very good investment opportunity."
The inflow has also caused a surge in sale prices.
"We've seen a lot of apartments being constructed to be sold for around half a million to 700,000 euros," Pavlos Loizou, founder of Ask WiRe, told AFP.
He points on a map to an apartment in downtown Limassol: 475,000 euros ($520,220) for 100 square meters (about 1,000 square feet).
"That's way too much!" Loizou said.
Behind such big-money projects are often foreign investors, "notably Israelis," he said.
However, this "triangle" of "foreigners selling to foreigners, to develop and sell or rent to foreigners" is nothing new, according to Loizou.
Since 2008, developers have barrelled through the island, transforming the Limassol skyline into tower blocks and luxury homes, making it the most modern-looking of Cypriot cities.
The island's bloated banks granted developers huge loans without hesitation, a trend that helped push the country to the brink of financial collapse in 2013 following a crisis in neighboring Greece.
"The economic system now is stronger, but it's still dangerous when foreigners take your country for a financial playground," Constantinou said.
According to real estate expert Antonis Loizou, 4,123 properties in Cyprus were sold to foreigners in 2022, up from 2,432 in 2020.
Before it was scrapped in 2020, Cyprus's "golden passport" scheme granted citizenship to thousands of foreign investors — many of them from Russia — in exchange for a 2.5 million euro ($2,737,925) investment, often a residential property.
The scheme has been disbanded for years, but not before it mired the country's political leaders in controversy and left an indelible mark on Limassol's housing market.
A $5 million listing of one such residence is set to earn a hefty commission for Florent Gastine, a French real estate agent who traded his life on the French Riviera for Limassol's "booming" market.
With a sea view, marble kitchen, and a gigantic swimming pool, the same Russian-speaking owner is offering another apartment for rent at 18,000 euros ($19,713) a month.
"This is the market price," Gastine told AFP, explaining that the end of the golden passports scheme created a domino effect. Developers built fewer luxury units, which "pushed prices up."
The only solution, according to Limassol Mayor Nicolaides, is to build social housing.
"We don't want Limassol to become a city where only white-collar workers can live," he told AFP.
"For Cypriots, it's heartbreaking to think that they can't live where they were born."
---